The Real Testosterone Challenge—
It's Complicated Being a Man
This is Why T-Boost's "Full-Man" Formula Gives Real Results
Most people think that if you have low-T, the solution is simply to raise it. Instant manliness.
In fact, getting more T in the tank can light up your charisma, bulk your muscle and recharge your sexual powers… but only if your body can make use of it. It has to be "bio-available."
T-Boost makes getting the right results easy because I've taken care of all the research and formula balancing.
This Is What T-Boost Was Built To Do for You
Raise testosterone to YOUR ideal level. T-Boost's mineral-rich formula supplies your body with the nutritional building blocks it needs to begin making more T again.
Best of all, it's a fully natural approach. So your body is in charge, and that's important. Because artificially raising T can easily miss the mark.
We're all different. For "Tom" a 400 ng/dl total testosterone reading might be low enough to cause problems. For "Harry," it could be a noticeable improvement.
Give your body the right materials, found in T-Boost, and it will take you to your right level.
Increase your "Super-T". When your body metabolizes testosterone, some of it becomes dihydrotestosterone (DHT). Think of it as super T…. 5X stronger than regular testosterone. T-Boost helps increase DHT.
Release More T that has become trapped. Total testosterone is like money in a trust fund. Maybe you can use it… or maybe most of it's locked up. The minerals in T-boost help release more "trapped" to become free, bio-available T.
Combat the effects of feminizing estradiol. This "feminine" hormone is always lurking, and T-Boost's minerals and herbs help you keep it in balance.
Put your androgen receptors back in the game. Give your cells a way to latch on to circulating testosterone so they never go hungry.
T-Boost's Complete Manliness Formula
Zinc, Magnesium and Tribulus stand at the top, with full-serving doses calculated to help
Spark libido
Improve erections
Support higher testosterone
Help increase DHT
Release more "trapped" T
Enhance sperm count and fertility
Help you put on muscle
Boost sports performance
Increase energy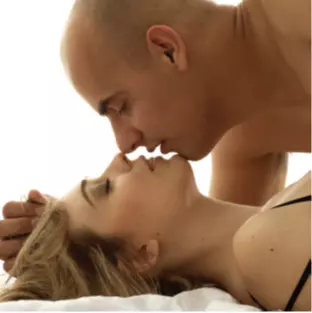 Super-6 Male Vitality Complex
These supporting nutrients are traditional male vitality products that have been repeatedly tested in human trials and confirmed effective at higher doses. In T-Boost, they augment the powers of zinc, magnesium and tribulus:
Longjack also known as Tongkat Ali or Eurycoma longifolio is an ancient healing plant with confirmed ability to increase testosterone.
In one high-dose trial on 76 men with low-T related to aging, 98% regained normal T levels.i
Chrysin, derived from bee propolis, is reputed to block feminizing estradiol in men and raise sperm counts.
Horny Goat Weed is immensely popular for erectile strength achieved by improving blood flow to the penis.
Saw Palmetto has a traditional role in male health as a prostate protector.
Hawthorne berries are a powerful anti-oxidant traditionally used for a strong heart and well-regulated circulation.
Cissus Quadrangulus is a favorite with bodybuilders for reducing fat and increasing muscle.
You don't have to suffer from low testosterone levels any longer. Because you can try T-Boost® today without risking a single dime. Because it's 100% RISK-FREE, backed by our 60-day Money Back Guarantee of Satisfaction.
Just give it a try. And if you aren't absolutely thrilled with your results – for ANY reason – simply return the unused portion within 60 days for a prompt refund of your full purchase price. No gimmicks. No hassles. And no questions asked. Return your unused portion for a full refund (excluding shipping and handling). Customer pays return shipping. No more than two bottles (your trial supply) may be opened or used to receive a full refund. Offer is good for 60 days from receipt of product. All free gifts are yours to keep.
Best of all, when you act now you can SAVE over 40% off the regular price. And get up to three of our prized health guides – a $59.85 value, FREE!
So why wait?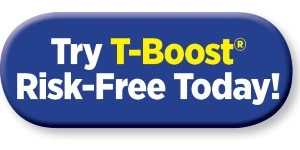 iM. I. B. M. Tambi M. K. Imran R. R. Henkel. Standardised water‐soluble extract of Eurycoma longifolia, Tongkat ali, as testosterone booster for managing men with late‐onset hypogonadism?Andrologia (May) 2012. 44(1):226-230
DISCLAIMER: Talk to your doctor or health care provider to determine if T-Boost® is right for you and are safe to take with your current prescriptions, medications and health conditions. Although this product has no known adverse side effects, higher testosterone levels can be dangerous for men with prostate cancer. Renown Health Products recommends that all men maintain regular checkups with your physician to screen for prostate cancer. Keep out of reach of children. Not for use by women. Do not use if you are under 21. Do not use if you are hypersensitive or allergic to any of the ingredients, if you have a serious medical condition, or if you have a history of cancer, heart, kidney or liver conditions. Consult your physician prior to using this or any new product. Do not start or stop any prescribed medication or treatment without first consulting your doctor or health care provider. All products found on our site have not been evaluated by the Food and Drug Administration. These products are not intended to diagnose, treat, cure, or prevent any disease. No claim or opinion on these pages is intended to be, nor should be construed to be, as medical advice.