Facts
Expert at Harvard Medical School Recommends Testosterone for Better Sex, Health, and Vitality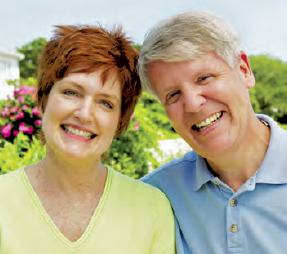 New research from a Harvard doctor and a leading expert on testosterone confirms that raising testosterone levels in aging men offers life-enhancing benefits such as better sex, more vitality, increased muscle mass, better mental concentration, and improved overall health.
Low testosterone levels not only rob a man of his sexuality, energy and vitality, but can lead to an increased risk of age-related health problems. Furthermore, circulating testosterone levels begin to decline as early as nineteen at an average rate of 1% per year. By the time a man reaches fifty years of age, testosterone levels are down by 30% or more.
Studies show that symptoms of age-related
low testosterone levels can include:
Reduced sex drive and frequency of sexual thoughts
Low energy
Declining memory and concentration
A decrease in bone strength
Reduced muscle mass
An increase in body fat
A decline in stamina and physical performance
Mounting clinical evidence continues to show that raising testosterone levels can help alleviate all these symptoms. Plus, researchers have found that men with higher testosterone levels tend to live longer and enjoy a better quality-of-life.
Now you can TAKE BACK YOUR MANHOOD and boost testosterone levels NATURALLY with T-Boost™ Male Revitalizing Formula.8 T-Boost™ is a doctor-formulated testosterone booster which contains the MOST EFFECTIVE ingredients known for boosting testosterone naturally.* Just one fast-acting caplet twice a day is all you need.
Don't accept inferior products that make similar claims. T-Boost™ is a brand you can trust. This supplement is prepared and manufactured to the highest standards in the industry and comes with a Risk Free money back guarantee.